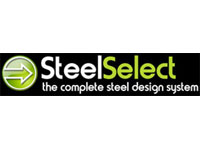 Increasing Steel Performance with SteelSelect.com
02 March 2005
The need to consider environmental factors when building residential and commercial structures is becoming increasingly important. With building designers, surveyors and inspectors all paying closer attention to maximising the performance of walling and roofing materials made from COLORBOND® steel or ZINCALUME® steel, the correct specification is vital, and easily achievable with the help of www.SteelSelect.com.
The performance of steel walling and steel roofing materials can be influenced by a number of factors, including the local environment and the level of natural cleaning by rainfall. An important factor to be aware of is unwashed areas, where contaminants can build up on the surface, increasing the need for the correct specification of building products as well as adherence to maintenance regimes.
Modern building design often incorporates large, overhanging eaves, verandahs and walkways alongside walling made from COLORBOND® steel. The designer must understand the responsibility inherent in the inclusion of these areas, to minimise their extent and ensure they have selected the appropriate COLORBOND® steel product for the application.
SteelSelect.com can help its members to find out which roofing profiles meet their span and pitch requirements, what are the best products to clad different walls, what options there are for detailing internal and external corners, and which suitable gutter profiles and number of downpipes are correct.
SteelSelect.com's members can access span details on roofing and walling products using SPAN-CHECK™, a product database containing information from Australia's leading manufacturers including LYSAGHT®, Stramit Building Products, Metroll and Fielders.
This powerful search engine enables members to search by supplier, roof pitch, material gauge, location and span requirements. Members can easily obtain more information on the product selected such as section details, materials or handling, to ensure it is the right product for the job.
The gutter capacity tool is a downpipe and eaves gutter calculator, while SpecWriter™ allows the user to compile accurate documents to assist with project documentation and creating an online architectural specification.
Whilst selection of the correct grade of steel, especially for use in walling applications is important for long-term performance, it is equally important to maintain the external cladding to maximise product life.
Maintenance of these areas should be carried out on a six-monthly basis, and more frequently for buildings in close proximity to the ocean or industrial areas. Cleaning can be as simple as washing down the affected areas with clean water. Refer to BlueScope Steel Technical Bulletin TB-4 for more information. Download Technical Bulletin TB 4 - Maintenance of COLORBOND® prepainted steel roofing (235 KB)