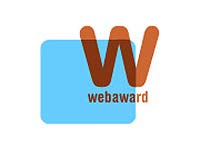 Our Website is up There with the Best
17 September 2004
An international jury of website developers has confirmed what BlueScope Steel customers in Australia have long known, our websites are up there with the best in the world.
The Australian Products site, www.bluescopesteel.com.au, has just been awarded a Standard of Excellence Award in the 2004 Web Marketing Association (WMA) WebAwards.
The Award comes on top of a recent record breaking month of site traffic.
According to BlueScope Steel Internet Manager, Matt Lynch, both the Award and the increase in site visits confirm internal research showing customers find the Australian Products site easy to navigate and extremely useful in terms of the availability and relevance of its information.
"One of the strengths of the site is its ability to straddle the information needs of a range of customers, from homeowners to architects, engineers and builders," he says.
The recognition afforded to the Australian Products site wasn't the only success for BlueScope Steel in this year's WMA WebAwards. Our Corporate website, www.bluescopesteel.com, also picked up a Standard of Excellence Award, and our New Zealand Steel COLORSTEEL® steel website, now found at www.nzsteel.co.nz, an Outstanding Website Award.
Now in its seventh year, the WMA's WebAwards competition is considered the premier annual award competition for Internet marketing and corporate web development.
Websites are judged against an ever-increasing Internet standard, as well as against peer sites within their respective industries.
"It's nice to be recognised by our peers in the web development arena, but it's more important to meet the daily expectations of our customers," Matt says.
"To that end, our goal is to continue improving our sites to ensure they meet the needs of those customers."