Identify Genuine Product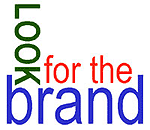 If your good name is on the line, make sure ours is on the steel.
Where the end application is appropriate for branding, products manufactured from COLORBOND® steel, ZINCALUME® steel and GALVASPAN® steel can be identified by the "branding" depicted below.
Look for the brand that identifies the long lasting guaranteed performance of genuine BlueScope Steel



Now you can be confident in confirming that the product you expect is the product you receive.