BlueScope Steel Strength Behind the Brand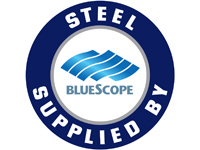 BlueScope Steel has established an outstanding reputation as Australia's leading manufacturer of the finest flat steel products.
We've invested millions of dollars in researching and developing some of the world's most respected steel products.
Our coating technology, for instance, is world leading.
What's more, we support our products through technical specialists dedicated to helping all our customers, no matter how small or large.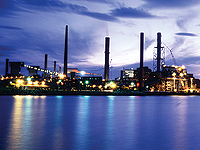 Through our distributor, rollformer and manufacturing customers, the BlueScope Steel® brand has developed a reputation as a mark of trust and quality unequalled.
The BlueScope Steel® brand is a sign of reliability, integrity and strength developed over many years of proud service to Australian industry.
And now we're encouraging your business to display that sign through a marketing incentive that allows you to leverage the Steel By BlueScope Steel® brand in promotions and advertising, and to enjoy the benefits of a brand partnership with Australia's leading steel company.
We'd be delighted to see your organisation qualify as a member of the rapidly growing, national Steel By BlueScope Steel® brand partnership program.