Who Can Participate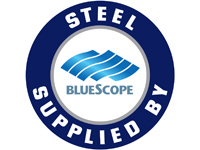 To protect the premium position enjoyed by users of the STEEL BY™ brand partnership logos, and to ensure you and your customers continue enjoying the exclusive benefits of your participation in the STEEL BY™ program, you must comply with the terms and conditions of the brand partnership program, a full version of which is on the back of your application form which is available on our registration page.
As a distributor, you must source at least 80 per cent of your flat, sheet or coil product from BlueScope Steel, where BlueScope Steel offers similar products.
As a rollformer or manufacturer of steel products, you must source at least 80 per cent (based on annual volume) of your flat, sheet or coil steel products from BlueScope Steel.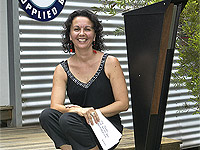 The logo must only be affixed to manufactured products that contain 100 per cent BlueScope Steel flat sheet or coil products made by and sold by BlueScope Steel Australia.
As a contractor you must ensure that your steel building products requirements are sourced from manufacturers who make their products from BlueScope Steel materials. These will typically be COLORBOND®, ZINCALUME®, TRUECORE® or GALVASPAN® steel, usually supplied by roll forming companies or distributors.